Aleksandr Volodarsky, 35 years old, recently fled Ukraine while running Lemon.io, an online platform for developers he launched in 2015.
After years abroad, Volodarsky came back to Ukraine in 2017, which at the time had an emerging startup scene.
"Even though we have a lot of engineering talent, most of them prefer to work in dev shops, as it's a more secure option. It's kind of a legacy from the Soviet Union," he recalls. "Now that we have successful examples, the startup community is starting to grow faster."
These days, news coverage of Ukraine is dominated by war, but Ukrainian founders are behind many global companies like Grammarly, GitLab, Ajax Systems, Petcube, Preply, People.ai, Depositphotos, DMarket, Looksery and others.
For Volodarsky and many other startup founders, priorities shifted drastically since the start of Russia's invasion of Ukraine last month.
With over 33 team members of Lemon.io's team still in Ukraine and around a dozen outside of Ukraine, the ongoing focus is maintaining existing operations as well as shifting growth to new markets. There is a new urgency to previous targets as well.
"Most people can't work full-time, some enlisted [in the Ukraine army], some volunteer, some are in the bomb shelters," Volodarsky says. "We don't expect the team to be productive now. Even though most are safe, they are very stressed."
His new goals for this year, Volodarsky says, are to "win the war" and "become the main source of income for 1000 engineers."
As for objectives and key results (OKRs), he says he doesn't care about them now.
"Screw OKRs for 2022," Volodarsky tweeted earlier this month. "Company plans until the end of the war: Keep it running with those who can work, support and pay the team even if they are not available, and donate profits to the army."
This may be easier to say for a company that has not relied significantly on outside funding to operate. Lemon.io raised $60,000 from angel investors in 2016 and has used its own revenues to grow since then.
Looking back, Volodarsky says he shouldn't have raised any funding at all at an early stage.
"$60k is not significant funding, I could make it by bringing a few more clients," he notes. "I should have been more focused on sales."
Now, the company's immediate priority is assuring its team that they will keep their jobs and get paid even if they are not available to work.
Other changes include focusing on the most essential jobs and allocating work to engineers who are available.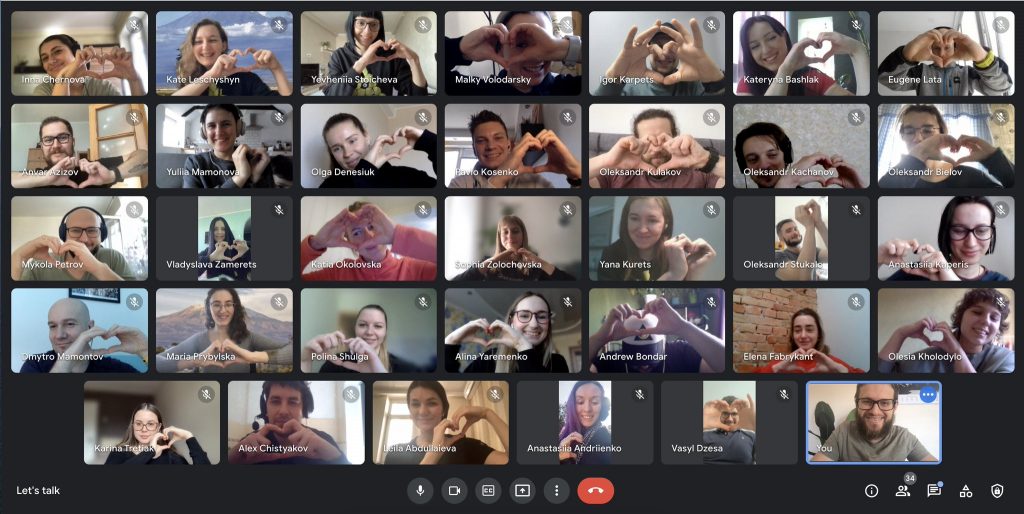 "Most of the engineers in the team are not available, so we are not developing new features, we're focused mostly on HR to support team and client acquisition," he says. "We shifted the workload from team members that are not available to those who are – some people are doing tasks outside of their job description."
There is no preparation for operating during wartime and navigating a conflict that is changing daily.
In the early days of the invasion nearly a month ago, Volodarsky shared the steps they were taking immediately to support their team. Looking back, he thinks they should have moved faster.
"We were very naive, thinking we could organize anything during the war escalation:  the roads were packed, the cities on the west were too. It took some people a week to get to the west," he recalls. "Some are still in dangerous places. I regret not relocating everyone right when we were planning it."
As for how the conflict is already changing their strategy and thinking, the company is poised for faster expansion to new countries than previously planned.
They're looking for engineers in 18 new markets in Eastern Europe and beyond.
"The biggest change is that we are expanding to new countries much faster," Volodarsky notes. "We started adding countries in mid-2021, but now we went bananas."